Prof. Adam Kleczkowski
News: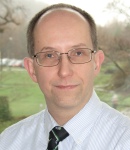 As of April 2018, I will be moving to the University of Strathclyde, taking up a Global Talent professorship in Mathematics. My web page will be moving there soon.
2018: The creation of the Centre of Expertise in Plant Health, funded by the Scottish Government was announced on 1st February 2018 - I have been heavily involved in the creation of the Centre and currently am part of the Steering Group; I will also be sharing a Research Fellow position with BioSS
2017: As part of FOREMOD, we organised an international workshop in Edinburgh (September 2017)
2016: A consortium led be FERA with Universities of York, Salford and Stirling won a Defra grant to produce a decision support tool for Defra and Forestry Commission. As part of the project we organised a number of co-design sessions with government agencies.
2016: We organised a session at BIOECON
2016: Ben Bumpus obtained a BSPP summer student bursary to work with Prof. Gerry Saddler from SASA and me on modelling potato diseases like blackleg.
2015: I have been promoted to a Chair in Mathematics, University of Stirling.
Links:
Research interests:
My particular interests are in the area of mathematical modelling and statistical analysis of systems at the interface of epidemiology, socio-economics and policy:
Main current areas of application:

Spread and control of tree, plant and animal diseases, including trade;
Dynamics of potato diseases and their economic impact;
Plant disease decision support systems (commissioned by Defra/FC);
Delivery of ecosystem services, including pollination and impact of neonicotinoids on bee population;
Prediction of outbreaks, social impact and human behaviour during influenza epidemics;
Impact of intensification on food security in shrimp and fish production;
Control of Norovirus dynamics in shellfish.

Main modelling approaches:

Stochastic, spatially extended, network- and agent-based models;
Bioeconomic models, including stochastic game theory;
Design and use of computer games in epidemiology and health protection;
Parameter estimation for epidemiological data (classical and Bayesian).
Grants and projects:
Ongoing:
2016-2021 Disease management options: Insights from comparing forestry and agriculture (Scottish Government Strategic Research Programme, £300k; PI of the HEI component);
2017-2019 The epidemiology of novel PdR1 resistant grapevines: epidemic and vector movement models to support integrated disease management (USDA, led by Univ. of California at Berkeley, cooperator);
2017-2018 AgriFood at York project on Biosecurity and food security: The role of Private-Public Partnerships and Assurance Schemes (£14k, CoI);
2016-2017 Defra ITT FEE/0365 Developing a Plant Health Outbreak Decision Support Framework (£120k, CoI);
Finished:
2014-2017 Modelling economic impact and strategies to increase resilience against tree disease outbreaks (BBSRC, £1.1m, PI);
2014-2017 Risks of Animal and Plant Infectious Diseases Through Trade (NSF-BBSRC, USD1.5m USA component, £600k UK component, Co-I).
2016 BSPP summer student project, collaboration with Scientific Advice for Scottish Agriculture, £2500;
2013, 2014, 2015, 2016 NERC Graduate Course in Modelling for Environmental Science (£30k, CoI);
2014-2015 Gamification: scoping the use of games to engage and learn (DEFRA; £4k, CoI);
2013-2017 CASE studentship (CEFAS/University of Stirling) on An epidemiological and economic framework for designing and evaluating control strategies for water- and food-borne pathogens: A Norovirus case study. (£50k, PI)
2011 Department for International Development grant on Characterising livestock system "zoonoses hotspots" (£19k; PI)
2010 Medical Research Council Catalyst grant, EPISYSTEM: Designing biological, social and economic environments to enhance resistance to zoonotic outbreaks (£50k, PI) (selected for the second stage; ultimately unsuccessful)
2010 European Investment Bank grant, Designing Markets for Ecosystem Services Delivery (€300k, Co-I)
2009 IMA and BSPP travel grants (total £800)
2008 Leverhulme Trust, Integrative Ecology (CoI, selected for the second stage as the only application from Scotland; ultimately unsuccessful).
2003 NERC Soil Biodiversity Programme, travel (overseas) grant;
2003 STOCHDYN - Stochastic Dynamics: fundamentals and applications, ESF project, as a part of the European consortium.
2002 British Council/KBN British-Polish Young Scientist Research Collaboration Programme, travel grant for a PhD student, jointly with Jagiellonian University, Poland, Plant and animal disease on lattices and networks – dissemination and prevention;
1999 British Council/KBN British-Polish Joint Research Collaboration Programme, travel grant jointly with Jagiellonian University, Poland, Spatial and temporal heterogeneities in nonlinear models of biological systems;
1997 BBSRC/EPSRC 3-year grant Scaling up from individual to population behaviour in stochastic, spatially-extended systems as a second principal investigator;
1997 BBSRC 3 years PhD studentship Analysis and prediction of nonlinear dynamics in biological control of plant pathogens, as a second supervisor and a joint applicant; PhD awarded in 2001;
1990 Polish Ministry for Higher Education prize for scientific research;
1987, 1988 Jagiellonian University internal prize for scientific research;
1984 MSc with distinction;
1979-1983 (every year) Jagiellonian University prize for an outstanding student
Teaching interests:
Courses currently taught:
Spring 2017:

Numerical analysis (year 2/3), MATU9JB;
Research Portfolio (year 4), MATU9RP.

Autumn 2017:

Mathematics for Big Data MSc, ITNPBD1;
Mathematics for Business and Finance (year 1), FINU9M1.
Research Portfolio (year 4), MATU9RP.
Most recent PhDs:
An epidemiological and economic framework for designing and evaluating control strategies for water- and food-borne pathogens: A Norovirus case study (Paul MacMenemy, finished 2016)
Parameter estimation for epidemics (Vincent Marmara, finished 2016)
Former PhDs (since 2007):
Spread and control of diseases on networks (Katarzyna Oles; finished 2015)
Selected recent publications
Kleczkowski A, Ellis C, Hanley N, Goulson D. 2017. Pesticides and Bees: ecological-economic modelling of bee populations on farmland. Ecological Modelling, 360, 53–62.
Macpherson M.F., Kleczkowski A., Healey J., Quine C. and Hanley N. 2017. The effects of invasive pests and diseases on strategies for forest diversification. Ecological Modelling, 350, 87-99
Macpherson M.F., Kleczkowski A., Healey J. and Hanley N. 2017. Payment for multiple forest benefits alters the effect of tree disease on optimal forest rotation length. Ecological Economics, 134 82-94
Macpherson M.F., Kleczkowski A., Healey J. and Hanley N. 2016. The Effects of Disease on Optimal Forest Rotation: A Generalisable Analytical Framework. Environmental and Resource Economics DOI: 10.1007/s10640-016-0077-4
Bate A, Jones G, Kleczkowski A, MacLeod A, Naylor R, Timmis J, Touza J, White P. 2016. Modelling the Impact and Control of an Infectious Disease in a Plant Nursery with Infected Plant Material Inputs. Ecological Modelling, 334:27-43.
Kleczkowski A, Maharaj S, Rasmussen S, Williams L and Cairns N. 2015. Spontaneous social distancing in response
to a simulated epidemic: a virtual experiment. BMC Public Health, 15:973.
Marmara V, Cook A and Kleczkowski A. 2014. Estimation of force of infection based on different epidemiological proxies: 2009/2010 Influenza epidemic in Malta. Epidemics 9:52-61.
Last updated by AK, 3 October 2017 .
---