Prof. Adam Kleczkowski
News: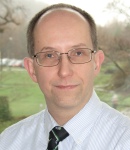 University of Stirling has signed a Memorandum of Understanding with the Royal Botanic Garden at Kew, London. We will be working together, concentrating particularly on modelling plant and tree populations and diseases.
We have just published two papers based on the collaboration with psychologists from Scotland; one in Psychology, Health & Medicine and the other in BMC Public Health.
In September 2015, we organised a session at the BIOECON conference, Cambridge.
In August 2015 I have been promoted to a Chair in Mathematics, University of Stirling.
Interesting links:
I am a Head of Mathematics and Statistics Group in Stirling.
Our group is a part of Computing Science and Mathematics, at the University of Stirling;
My personal web page;
Current projects:

FOREMOD - Modelling economic impact and strategies to increase resilience against tree disease outbreaks, a project funded by BBSRC, Defra, Scottish Government and other funders. This project (GBP 1.1m) is led by the University of Stirling and involves Universities of St Andrews, Cambridge, Bangor and Warwick, as well as Forestry Research.
Risks of Animal and Plant Infectious Diseases Through Trade, a project funded by BBSRC and co-funded by NSF. This project (USD1.5m USA component, GBP600k UK component) is led by the University of York and involves FERA in addition to Stirling.
Past projects:
Episystem.net - a web page for our EPISYSTEM project
Eco-delivery - a web page for our ECO-DELIVERY project which finished in December 2013.
Research interests:
My particular interests are in the following areas:
Bio-economic models for ecological and epidemiological applications;
Modelling spread and control of tree diseases;
Prediction and control of disease spread on networks;
Models of social and adaptive networks;
Classical and Bayesian parameter estimation with applications to epidemiology.
Teaching interests:
Courses currently taught:
Spring 2016:

Probability for year 1 applied maths students (MATU9M2)
Numerical Methods (year 3/4), MATU9JB
Research Portfolio (year 4), MATU9RP.

Autumn 2015:

Introduction to Complex Analysis (year 3/4), MATU9LA
Research Portfolio (year 4), MATU9RP, including a session on Mathematica.
Courses recently taught:
Stochastic processes (year 3/4), MATU9MD
Calculus for year 2 applied maths students (MATU913)
Projects in Mathematics and its Applications, MAT9J8/K8
Modelling with Differential Equations (year 3/4), MAT9LB
Real Analysis (year 3/4), MAT9LC
Advanced topics: Calculus of Variation (MATU9KA, MAT9MA)
Current PhDs:
Parameter estimation for epidemics (Vincent Marmara)
An epidemiological and economic framework for designing and evaluating control strategies for water- and food-borne pathogens: A Norovirus case study (Paul MacMenemy)
Former PhDs:
Spread and control of diseases on networks (Katarzyna Oles; finished 2015)
Publications:
ResearchID publications
Selected publications
Select "View group" below and then select "Papers"
Adam Kleczkowski papers is a group in Mathematics on Mendeley.
Last updated by AK, 17 November 2015 .
---