---
Professor Leslie S. Smith: Home Page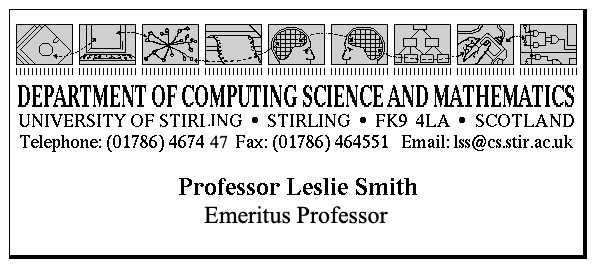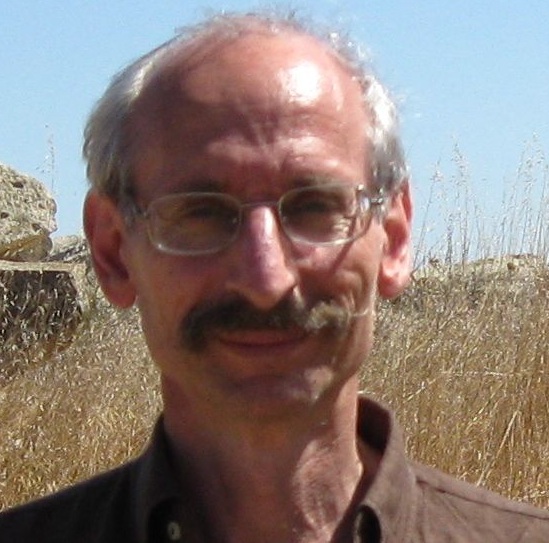 On 30 November 2013, I stood down (for the 2nd time!) as Head of this Division, and returned to being now plain Professor. As of 1 November 2017, I reduced my hours to 20%, in order to spend more time on research, with a much reduced teaching load. I also stood down from some other committments.
Teaching
Over the many years (since 1980, originally at Glasgow University, and since 1984, here) I have taught a very wide range of material in Computing, and even occasionally Mathematics. But now I'm really only teaching
Personal
Yes, I am a person with other interests too. I have a wife and family, and play jazz/blues/folk piano, though I'm not currently a member of any specific band.
---
Last updated: Thursday, 16-Nov-2017 12:59:26 GMT

If you have any difficulties accessing this page, or you have any queries/suggestions arising from this page, please email:
Prof Leslie S Smith (lss(nospam_please)@cs.stir.ac.uk)