A Random Walk through Mathematics and Computing Science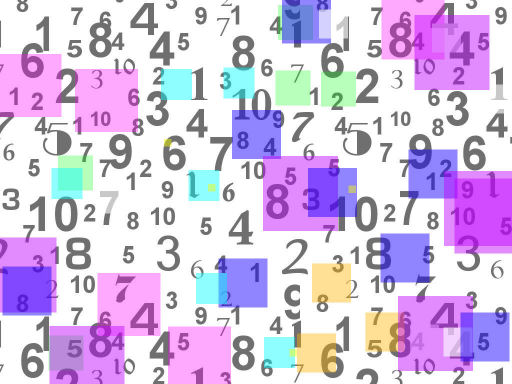 A series of public lectures organised by Computing Science and Mathematics, University of Stirling - (Spring 2013)
Thursday evenings at 7pm, for approximately an hour.
Venue: Lecture Theatre B4
Cottrell Building, University of Stirling
All welcome. No need to book.
The following lectures were given in 2013.
TRAILER: An additional lecture was given at short notice as a taster for the Spring series.
20th December 2012

On Calendars, the Mayans, and the 2012 Prophecy - Dr Adam Kleczkowski

The schedule of our lives is shaped by the movements of the Earth, Moon, and Sun. Both ancient and modern societies have found ways of organizing their lives: when to plant crops, when to harvest them and when to set up a new appointment. In this talk we will look at how people through the ages constructed their calendars. We will briefly look at the Julian and Gregorian calendars, as well as at the Hebrew and Islamic ones. However, most of the talk will deal with the Mayan civilization of Central America, who founded one of the most famous and most accurate of ancient systems of reckoning time. In their calendar, December 20th 2012 is regarded as the end date of a 5125 years long cycle, with the new cycle starting on the 21st. We will discuss why this date might have been an important celebration for the Mayan civilization and whether it is still important for us. Poster



21st February

Does God play dice? - Dr Adam Kleczkowski

In this talk we shall look at ideas underlying the concepts of probability, determinism and indeterminism. We cannot predict what will happen if a die is thrown, although we can estimate how many sixes will come in the long run. On the other hand, we can very well predict the planetary motion for many millions of years ahead. The difference between those two extreme cases touches upon a fundamental question in science: is the world deterministic (that is predictable) or not (that is unpredictable)? We shall also introduce deterministic chaos and a 'butterfly effect' and also talk about the quantum world.



28th February

Home Care Technologies - Prof Ken Turner

The world population is ageing, with the percentage of older people gradually rising. In the UK, this percentage was 24.4% in 2000 and is expected to become 39.2% by 2050. It will not be practicable to provide care homes for everyone. In any case, it is better if older people can stay in their homes for as long as possible.

This talk will look at home care technologies - normally called telecare and telehealth. This allows someone to be supported at home using computer-based solutions. For example the home care system can call for help if the resident falls, can speak reminders of appointments, and can make sure the home is warm and safe. Someone with a medical condition such as heart disease or diabetes can have this automatically monitored, with an alert to a specialist if the person seems to be at risk.

The talk will be non-technical, and will introduce current practice as well as exciting possibilities for future home care.



7th March

On Giants' Shoulders - Kate Howie
A Random Walk through the History of Statistics

In this talk, we shall look at the development of an all be it small part of both theoretical and practical statistics. In so doing, we shall meet some interesting statisticians and their contribution to statistics: from the statistician who worked in a brewery to others who worked in universities. We shall cover ideas from visualising data to formally analysing data and drawing practical conclusions.



14th March

Evolution for Automated Design and Problem Solving - Dr Gabriela Ochoa

This talk introduces a branch of computational (or artificial) intelligence known as Evolutionary Computation. Artificial intelligence is concerned with computer programs that do things that would require intelligence if done by humans: complex design and problem solving are such things. We show that computer programs that mimic the process of evolution by natural selection can both generate novel designs and solve complex problems. We illustrate automated design with a computer program that evolves life-like shapes, and problem solving with one that finds effective transportation routes for delivering goods.



21st March

Squares, square roots and Pythagoras - Donald Smith

Many adults remember studying Pythagoras's Theorem at school but fewer can recall exactly what that was, except that it had something to do with squares and square roots. This talk will take a sideways look at these apparently simple concepts on the way to seeing who Pythagoras was, what his theorem says and how it can be proved without algebra.



28th March

The Creative Computer - Kevin Swingler

They say that creativity is about knowing when to break the rules, but if that is true, there must be a rule about when to break the rules. Isn't that just more rules? Some computer scientists are interested in giving computers human-like intelligence and some people say that the enterprise will fail. One common argument is that a computer can never create anything new - it simply follows rules and does what it is told. In this talk we shall look at creativity, rule following and the space between the two where computers can display creative qualities. We shall listen to some computer created music and look at some computer created art and ask a computer to create us something new.



4th April

No lecture - school holidays





11th April

No lecture - school holidays





18th April

Why we should buy Kitkats while we still can - Prof Rachel Norman
Food Security - what is it and what has it got to do with maths?

"Food security exists when all people, at all times, have physical and economic access to sufficient, safe and nutritious food that meets their dietary needs and food preferences for an active and healthy life." Worldwide, food demand is projected to increase by 50% by 2030 and to double by 2050. However, almost all land which can be farmed is already being utilised and we already fish the seas as much as we can. In addition to this, changes in climate mean that many crops are at risk due to extreme weather events. We therefore need to learn how to produce food more efficiently. In this talk I shall introduce some of the important concepts in food security before giving some simple examples of how we can use mathematical models to help to solve some of these problems.



25th April

Easy Problems, Hard Problems and a Million-Dollar Question - Dr Savi Maharaj

Have you ever idled away a spare half hour playing Minesweeper on your PC? Have you planned a guest list for a party? Or worked out the best route for a sightseeing tour on holiday? Could a computer program do these tasks for you, and how long would it take? In this talk we shall find out about "easy" problems, which can be solved quickly by a computer, and "hard" problems, for which no one has yet found a quick solution. We shall learn about the most famous unanswered question in theoretical Computing Science and find out why answering this question could not only win the solver a million-dollar prize but also transform the way that we use the Internet.



2nd May

Artificial Intelligence: is it finally arriving? - Prof Leslie Smith

The creation of intelligent machines (otherwise known as Artificial Intelligence, or AI) has been a topic in Computing for more than 50 years. The idea can be traced back to Leibniz, in the 17th century, or to even earlier concepts of formal reasoning. Now, we have hugely powerful computers, and have tamed digital electronics to the extent that many millions of logic gates can be placed on a single chip. Yet we don't have AI machines that we can use in everyday life yet. Or do we? Part of the problem is that what we mean by AI has changed. At one time, a machine that could play chess was clearly intelligent (and we certainly have these - and not just chess-playing machines, but machines that can play many other games, including games with a chance element like backgammon). We can produce machines that can (to some extent) carry out text-based conversations as well. But what we seem to mean now by AI is what is coming to be called Artificial General Intelligence (or AGI): machines that can cope with real (physical and virtual) environments, machines with common-sense capabilities. I shall discuss the ways in which this is (slowly) being approached, and some of the difficulties and problems that such a project entails.


2012 lectures
2014 lectures
2015 lectures
2016 lectures
2017 lectures
2018 lectures
2019 lectures
2020: no lectures
2021: no lectures
Page last updated 23 August 2013.
---