A Random Walk through Mathematics and Computing Science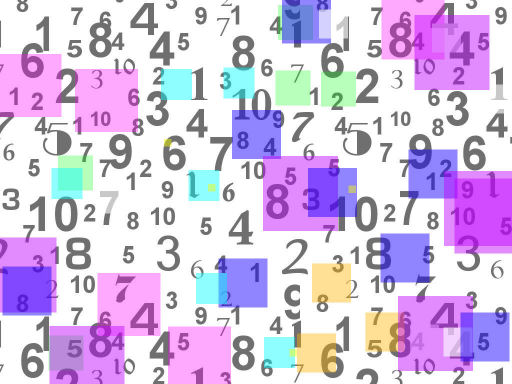 A series of public lectures organised by Computing Science and Mathematics, University of Stirling - (Spring 2014)
Thursday evenings at 7pm, for approximately an hour.
Venue: Lecture Theatre B4
Cottrell Building, University of Stirling
All welcome. No need to book.
The following lectures were given in 2014.
20th February 2014

Six degrees of separation: on networks, the Internet, Facebook and Viking sagas.
Dr Adam Kleczkowski

From proteins in a cell nucleus to the Internet, from Facebook to Viking sagas, networks are used to describe ways in which individuals interact with each other. We shall look at a range of network examples, learn about different types of networks and learn to quantify their shapes and properties.



6th March

Maths in Movies: does it really add up?!
Dr Andy Hoyle

A light-hearted look at maths in movies and television. Maths is appearing in more and more TV shows and movies, some of it good and some of it, well, questionable. Here we explore everything from blockbusting movies to cult TV shows and look at how accurate the maths is and what it really means.



20th March

Keeping Secrets: the story of codes and ciphers.
Donald Smith

The problem of how to send a message confidentially has exercised minds for thousands of years. The battle between the cryptographer (who writes the message) and the cryptanalyst (who intercepts and tries to decipher it) has ebbed and flowed. We shall look at some ciphers from the simple to the most modern to see how this contest has developed over the years and perhaps determine who is currently winning!



3rd April

That does not compute! Paradoxes, undecidability, and the limits of computation.
Dr Savi Maharaj

In 1936 the mathematician and visionary computer scientist Alan Turing proved that it is impossible, even in principle, to write a computer program to solve a mathematical problem known as the Halting Problem. This ground-breaking result, discovered at a time when programmable computers had not yet been invented, has profound implications even today, explaining why software programs can never be guaranteed free of bugs, and why anti-virus software constantly needs to be updated. In this lecture we shall warm up with a playful look at paradoxes and self-referential statements and their role in mathematical thinking and then go through an accessible presentation of Turing's famous proof.



17th April

Can animals do maths?
Dr Anthony O'Hare

A variety of research has demonstrated that a number of animal species have an approximate sense of numbers and use this to perform simple calculations. In this lecture we shall investigate the meaning of mathematics and what we mean by 'doing maths'. We shall see that we are all wired to do maths unconsciously, e.g. in converting signals from our eyes so that our brain can 'see', but also solve complex mathematical problems in our daily life whether or not we recognise these as mathematics. We are not alone in this ability and research has shown that many animal species can recognise numbers and can be trained to perform simple maths tasks such as addition.



1st May

Is counting always as easy as 1 - 2 - 3?
Kate Howie

When we think of counting, what first comes to mind: learning to count, counting objects, times tables, arithmetic? These we all start learning about before we go to school and then during our schooling. This lecture will take us on a journey from these interpretations to statistical counting techniques. This will allow us to answer questions such as: how many ways are there to arrange football fixtures in a league? what is the probability that two or more people in a room will have the same birthday?



15th May

Hear here: from the ear to the brain.
Prof Leslie Smith

Sound is a pressure wave, and the ear (outer, middle and inner) turns it into nerve impulses that eventually result in our perception of sound. Sound perception is very sophisticated: there may be lots of reverberation, and lots of noise going on, yet we can still listen to some specific sound source, and even know where it is. How does this work? And can we recreate it for computers?



29th May (Extra lecture added!)

400 years of logarithms (1614-2014) - the story of John Napier of Merchiston.
Dr Adam Kleczkowski and Donald Smith

One of the most important discoveries in the history of mathematics was the invention in 1614 of logarithms as a calculating aid by the famous Scottish mathematician John Napier. This came at an opportune time for the great astronomers of the day who were making massive strides in their understanding of the movement of the planets. Those of a certain age will also remember using logarithms in school before the days of electronic calculators! To celebrate this quatercentenary we shall have a look at Napier's life and some of his other inventions as well as seeing why logarithms proved such an important breakthrough.


2012 lectures
2013 lectures
2015 lectures
2016 lectures
2017 lectures
2018 lectures
2019 lectures
2020: no lectures
2021: no lectures
Page last updated 3 June 2014.
---