A Random Walk through Mathematics and Computing Science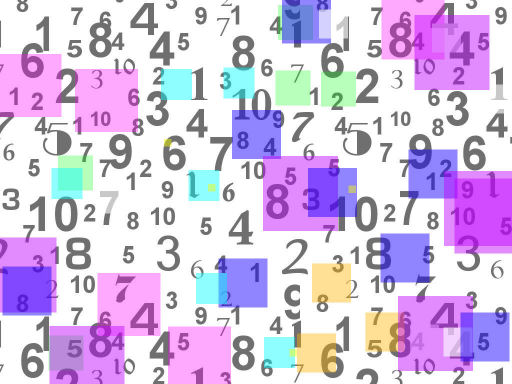 A series of public lectures organised by Computing Science and Mathematics, University of Stirling - (Spring 2015)
The following lectures were given in 2015.
Thursday evenings at 7pm, for approximately an hour.
Venue: Lecture Theatre W1
Cottrell Building, University of Stirling
All welcome. No need to book.
22nd January

Alan Turing and The Imitation Game
Dr Savi Maharaj and Donald Smith

As a taster for the new season's lectures, here is a second chance to hear the popular talk we gave at the Macrobert cinema in December to tie in with the acclaimed film, The Imitation Game. The film is returning to the Macrobert in the last week in January for a limited number of screenings.


As well as solving the Enigma code, Alan Turing made remarkable contributions to Mathematics and is widely considered to have founded the field of Computing Science. In this lecture, we shall give an accessible introduction to some of Turing's great scientific achievements and have a look at the history of the Enigma machine and why it was so difficult to crack.



5th March

The life of Pi and other irrational things
Professor Rachel Norman

In this talk we will look at some interesting and unusual numbers, what we use them for and where they came from. We will start with pi and look at how it has been calculated and used throughout history. Expect a torrid tale of death and irrationality.



19th March

Cmprsd Vw f nfrmtn Thry: A Compressed View of Information Theory
Dr John Woodward

Information theory is a branch of probability that measures the abstract quantity of information. We will ask some of the following questions during the lecture. Is a picture really worth 1000 words? Does the Complete Works of Shakespeare contain more information in its original language or a translation? Why is tossing a coin the best way to make a decision? What is your best defence when interrogated about a crime you did commit (at least from an information theory point of view)? Finally, why is the original scientific paper outlining information theory still relevant? This talk will focus very much on concepts and understanding, with few mathematical formulae.



2nd April

Ant hills, traffic jams and social segregation: modelling the world from the bottom up
Dr Savi Maharaj

Today's powerful computers make it possible to study the world by simulating the actions of hundreds, thousands or millions of individuals whose interactions with each other produce emergent behaviour that we can see. This form of computational modelling, called agent-based modelling, has been used to study how ant hills are built, why birds fly in flocks, how traffic jams can be avoided, how segregated communities emerge in cities and many other diverse phenomena. This talk will present several examples of agent-based models and discuss what we can learn by modelling the world in this way.



16th April

Happy Birthday, Ada Lovelace: the story of computer programming
Carron Shankland (Professor of Computing Science and Centre for Gender and Feminist Studies)

Augusta Ada King, Countess of Lovelace, is widely recognised to be the world's first computer programmer. 2015 is the 200th anniversary of her birth. How did a Victorian lady get interested in computers? And what computer could she have been programming? In this talk we'll learn the answers to these questions and explore the differences between algorithms and programs. There will even be live writing of algorithms!



30th April

Play it by numbers
Dr Darren Green

Music is not just art; it is a science too. In fact, the Oxford English Dictionary defines "music" as "the art or science of combining vocal or instrumental sounds to produce beauty of form". Mathematical principles lie at the heart of these sounds and form, and can be found in all aspects of music, from the sounds themselves and how they are produced by us, the way in which sounds combine to give us pleasing chords, to the way in which we put sounds together to form scales, melodies, and whole musical works. This lecture will explore some of the simple beautiful maths that underlies music. For example, just why does a piano have 12 notes per octave, rather than some other number, and what was the "devil in music"?



14th May

What's all the fuss about Big Data?
Kevin Swingler

Over 90% of all the data created by mankind was generated in the last two years and the scope of what is recorded is vast. Every message we send, every item we buy, our physical location, the power we consume, the web pages we view and the searches we make are all recorded and, to some extent, analysed. We post our photographs online and tweet about our breakfasts. So many systems are producing data - from stock prices to where Andy Murray's serves land - and everything is recorded and sifted for that insight that gives someone an edge. This shift from a reliance on human knowledge to statistical analysis is changing everything from the way our team plays at the weekend to the way politicians choose their policies and it raises questions about privacy, discrimination and trust.



28th May

Statistics: the Romans, Florence Nightingale and the present day
Kate Howie

A journey through the history of statistics from simply a collection of usually numerical facts and figures to the Science concerned with the collection, classification and interpretation of data. We will meet key individuals and discover when, how and why some of the advances happened. Finally, we will examine the impact of statistics on our lives today!


2012 lectures
2013 lectures
2014 lectures
2016 lectures
2017 lectures
2018 lectures
2019 lectures
2020: no lectures
2021: no lectures
Page last updated 16 October 2015.
---