A Random Walk through Mathematics and Computing Science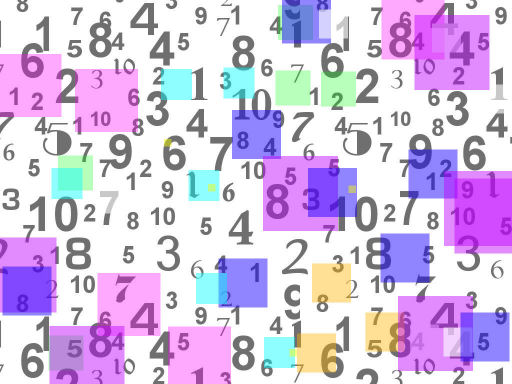 A series of public lectures organised by Computing Science and Mathematics, University of Stirling - (Spring 2018)
Thursday evenings at 7pm, for approximately an hour.
Venue: Lecture Theatre B4
Cottrell Building, University of Stirling
All welcome. No need to book.
The following lectures were given in 2018.
22nd February

Computing and Maths - the Language of Numbers
Daniel Norman

For our opening lecture, we are pleased to welcome a local S6 school pupil to give us a young person's views on the importance of studying STEM subjects, which he has been investigating this year for his Baccalaureate project. Daniel will discuss some maths problems and their solutions as well as applications in the world of computers. He will also talk about some different maths concepts and computer solutions both simple and more advanced and show the computing solutions



8th March

How to win at sports using maths
Dr Adrian Worton

Until recently, most cases of maths in sport were either relatively simple (such as designing point-scoring systems) or using maths to explain how certain sporting techniques worked (such as the Fosbury flop). After the high-profile success of 'Moneyball' strategies in baseball, using mathematics to influence on-field tactics has rapidly spread across the sporting world. This talk will look at some of the latest methods that are being used, and discuss where the industry of sporting analytics can go next. For example, can we come up with a formula that will help Scotland win the World Cup (almost certainly not).

A recording of this lecture can be viewed on Dr Worton's personal website at The Game is A Foot.



22nd March

Life in Data - Data literacy and social change
Dr Eddy Borges Rey

The Open Data Charter was intended to facilitate citizens' access to information, but citizens have not made enough use of open data to deem the initiative a success. Some argue that this is due to a general lack of data literacy - the ability to read and articulate data in a meaningful way. With this in mind, this lecture will shed light on what data literacy is, why it matters, the current state of data literacy in Scotland, and how can it be fostered.



5th April

The Golden Ratio
Prof Rachel Norman

The golden ratio is a special number approximately equal to 1.618 which appears many times in geometry, art, nature and other areas. In this talk I will explain where it comes from, look at where it appears in the real world, whether it is the most irrational number and how it relates to witchcraft.



19th April

Sunrise, Sunset
Donald Smith

We all have a general understanding of how and why daylight hours vary with the seasons, but it is perhaps not as simple as we think. For example, did you know that the evenings start getting lighter in December before we reach the shortest day? We shall try to explain this and other phenomena by looking at the mathematics of planetary motion and consider how the sun's position in the sky really varies throughout the year.



3rd May

Triangular Numbers - from Pythagoras to the Twelve Days of Christmas
Prof Helen Ross and Donald Smith

The numbers 1, 3, 6, 10, 15 etc are called triangular numbers. Can you see why? They have generated much interest among mathematicians since the days of the Ancient Greeks, and we shall follow the progress and development of this early knowledge across Europe, to the Irish monk Dicuil in the 9th century and the German mathematician Carl Friedrich Gauss in the late 18th century. Triangular numbers crop up in many simple problems and we shall look at a few of these. We are sure you can see their relevance to the 12 days of Christmas! And if we can have triangular and square numbers, why not pentagonal numbers as well?!



17th May

Staying Secure - What should you do and why?
Dr David Cairns and Ken Reid

We are frequently told to stay secure whilst interacting in our increasingly connected world. This talk will discuss some of the core means by which we can try to maintain a secure presence online and explain the reasons behind the guidelines. We will demonstrate what happens when these guidelines are not followed and how good practice can prevent intrusion.


2012 lectures
2013 lectures
2014 lectures
2015 lectures
2016 lectures
2017 lectures
2019 lectures
2020: no lectures
2021: no lectures
Page last updated 21 June 2018.