A Random Walk through Mathematics and Computing Science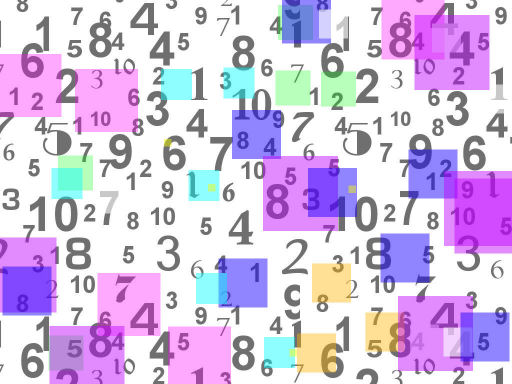 A series of public lectures organised by Computing Science and Mathematics, University of Stirling - (Spring 2019)
Thursday evenings at 7pm, for approximately an hour.
Venue: Lecture Theatre B4
Cottrell Building, University of Stirling
All welcome. No need to book.
The following lectures were given in 2019.
28th February

The mathematics of time keeping in the Ancient World
Prof Daniel Otero

If it's 2:52pm now, what time will it be in another 25 minutes? Shouldn't we be able to answer this by performing an addition of some sort? Why, then, is the answer to our problem not 2:77pm?! When and where did this odd system of 12s, 24s and 60s develop, which we use for reckoning with time, and why does it behave differently from how normal arithmetic works?

This isn't the only problem with time reckoning that can be resolved with some new mathematics. Before the invention of smartphones, watches, or even clocks, people told the time of day, but only rather roughly, by noting how high the sun was in the sky. How did that evolve into our present-day, highly accurate measuring of the passage of time?

Questions like these have been addressed by mathematicians and astronomers since ancient times, and they have invented mathematical processes for working with problems of time reckoning. A discussion of a bit of this mathematics, and some of the history behind these questions, will be the subject of this talk.

14th March

Are invisibility cloaks and wormholes through the universe possible?
Dr Anya Kirpichnikova

We are all taught in schools how to solve equations. Somehow, finding solutions is even treated as what mathematicians do (or should do). However, lots of times the real world gives us solutions, and it rarely supplies us with any equations. We see how an apple falls from the tree, but we need a great mind to discover gravity, which drives that apple. The latter type of thinking, going from a particular solution to finding the generic laws, is called solving an inverse problem. The classical problem, can one hear the shape of a drum, gave rise to an area of applied mathematics discovering what's inside black boxes. These days the questions we might set are even more ambitious: instead of using real-life solutions, we want to use the ones that do not yet exist (invisibility cloaks) and try to determine what should be created to produce such non-existing solutions.



28th March

Finding new dogs with old tricks - applying distance geometry to multimedia search
Prof Richard Connor

Distance geometry is about the study of objects which can only be compared by their distance from each other. The intuition of distances is quite easy, as we are surrounded by objects in the real world which have this property. In the 1930s however determining some more abstract properties of such spaces became a "hot topic" in mathematical research.

The study of similarity search began much more recently. This is about finding, from within a large collection, objects which are similar to a query object; for example, "Find images on the Internet similar to this one." We can use distance geometry to help with this, if we can equate the notion of dissimilarity to a mathematical distance. There are now some nasty surprises; intuition can fail badly when we consider distances in hundreds or thousands of dimensions, rather than just two or three.

This talk gives a background to the concepts of metric search. From the core concepts, we will go on to show how our recent work uses mathematical results from the early 20th century to address some pressing 21st century problems, such as Internet child abuse and copyright violation. There is some maths involved, but it will be explained with the use of pictures and models, with no (well, hardly any!) formulae.

11th April

Counting Fibonacci's rabbits - Fibonacci sequence, linear recurrence sequences and beyond
Dr Wen-shin Lee

In the 13th century, Italian mathematician Fibonacci described a problem involving the growth of a rabbit population in his book "Liber Abaci" (The Book of Calculation). His solution became the number sequence known as the Fibonacci sequence, probably the most well-known example of linear recurrence sequences.

In the Fibonacci sequence, each number is the sum of the previous two numbers. In a (more general) linear recurrence sequence, each number is a linear combination of earlier numbers. Starting from the Fibonacci sequence, we will describe the properties of a linear recurrence sequence, as well as some interesting (and unexpected) applications in today's signal processing.

25th April

Computer says no! Explaining the decisions of machines
Dr Sandy Brownlee

Artificial intelligence (AI) is reaching into everyday life more and more. Computers make decisions on the mundane to the crucial: Which advert to show? What route should this delivery driver take? Should this loan be accepted or rejected? Should a self-driving car's brakes be applied?

AI systems are getting very good at making these kinds of choices, but often they act as "black boxes", presenting their decision without any explanation of the reasoning that went into it. As a result, it is very hard to trust the decisions that are being made. This talk will look at the emerging topic of "Explainable AI": systems that can explain their choices. I'll give some examples of the kinds of problems that AI is good at, show why it is often hard to explain the decisions of AI, and look at some approaches to opening up those black boxes.

9th May

What comes next?
Donald Smith

It is a popular type of question in quizzes and intelligence tests to ask what the next number in a given sequence should be. Some of these follow simple patterns but others require imagination and the ability to think laterally. We shall look at a few of my favourites. The audience's intelligence may be challenged (inwardly) but no tests will be given!


2012 lectures
2013 lectures
2014 lectures
2015 lectures
2016 lectures
2017 lectures
2018 lectures
2020: no lectures
2021: no lectures
Page last updated 14 May 2019.